Army Aviation Hall of Fame Induction
[Nashville, Tennessee] – Long-time Cruz Associates, Inc. (CAI) Lead Employee, CW5(R) Jack Dotterer was inducted into the Army Aviation Hall of Fame on April 4th, 2022.  As stated by the Army Aviation Association of America (AAAA):
Chief Warrant Officer Five (Ret.) Jack Dotterer's most lasting achievements resulted from his brilliant and relentless acquisition and program management skills during his Army career in the 160th Special Operations Aviation Regiment's Systems Integration and Management office, (SIMO) and during his 20-year civilian career as a SETA (Systems Engineering and Technical Assistance) contractor at vertical flight's technical leading edge.
He retired after 31 years of military service on 31 December 1999, serving in both conventional and Special Operations units. He had over 6,500 flight hours, 1,280 in combat and for which he was awarded 21 Air Medals, including one for valor.
His achievements as a civilian resulted in unparalleled aircraft modernization contributions which were directed to the advancement of Army Aviation and tactical force projection throughout the 20th and 21st century. He was dedicated to the development, readiness, and mission accomplishment of conventional and special operations Army aircraft.
As the Senior MH-60 Program Integrator for the Technology Applications Program Office (TAPO), Jack delivered unique capabilities to our National leadership. He also proved to be a highly capable logistician and strategic planner who was instrumental in the establishment of the SOF aviation depot at Lexington Blue Grass Army Depot (LBAD). It became the model for the Army's Prototype Integration Facility (PIF) and the Logistics Support Facility (LSF).
CW5 (Ret.) Jack Dotterer had the heart of a warrior, the brain of an engineer, and the work ethic of few other men.  Many of his contributions to Army Aviation technologies are still used to this day and have provided the foundation for advances in weapon systems, aircraft survivability, communications, and cockpit systems that have proliferated across the entire Army.
His legacy will be felt by thousands of both conventional and Special Operations Aviators for decades to come.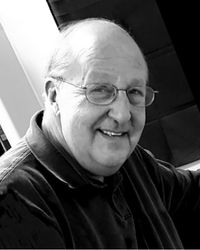 Cruz Sponsors Folds of Honor
[Yorktown, Virginia]  – 
Cruz Associates continued its association with 
Folds of Honor 
at their 2022 Military Appreciation Golf Tournament.  
Folds of Honor 
provides scholarships to spouses and children of America's fallen and disabled service members.  This year's tournament at Colonial Williamsburg's Golden Horseshoe raised over $50,000 for their scholarship foundation.  You can find out more about 
Folds of Honor 
at
foldsofhonor.org
.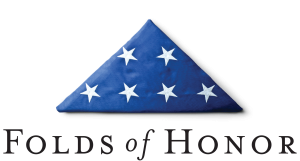 Cruz Awarded ASTRO Aviation Pool
[Yorktown, Virginia] – The General Services Administration (GSA) awarded Cruz Associates, Inc. (CAI) a spot on its ASTRO indefinite-delivery, indefinite-quantity contract in Pool 3 (Aviation).  Contracts issued through this vehicle are intended to support a 10-year ordering period.  ASTRO Pool 3 is focused on maintenance, repair, and overhaul of manned, optionally manned, and unmanned aircraft.
CAI is looking forward to providing its current customers with additional contracting options and extending our services into new markets through ASTRO.
     Cruz Receives 3rd Platinum HIRE Vets Award
November 9, 2022 – U.S. Secretary of Labor has again recognized Cruz Associates, Inc. (CAI), as a Platinum HIRE Vets Medallion Award winner.  The Honoring Investments in Recruiting and Employing American Military Veterans Act (HIRE Vets Act) Medallion Program is the only federal award program that recognizes job creators who successfully recruit, hire, and retain veterans.
CAI joins 835 other companies from across the country who have shown a commitment to hiring veterans, but also ensuring that they have a long-term career and growth plan that uses the diverse skills they acquired through their military service.
This is CAI's third consecutive platinum award.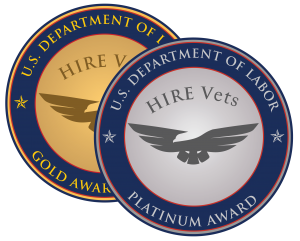 Cruz Awarded OASIS SB Pools 3 and 4
[Yorktown, Virginia] – Cruz Associates, Inc. (CAI) has been awarded the General Services Administration (GSA) One Acquisition Solution for Integrated Services – Small Business (OASIS SB) contract for both Pool 3 and Pool 4. OASIS SB is a family of Multiple Award, Indefinite Delivery, Indefinite Quantity (MA-IDIQ) task order contracts for Government-wide professional service-based requirements which is available for use by all Federal agencies and other entities. OASIS is designed to address agencies' need for a full range of service requirements that integrate multiple professional service disciplines and ancillary services/products with the flexibility for all contract types and pricing at the task order level. Pool 3 focuses on engineering work under the 541330 NAICS while Pool 4 focuses on Research and Development work under NAICS 541715.
CAI is looking forward to providing its current customers with additional contracting options and extending our services into new markets through OASIS.
     Cruz Sponsors NSA's Old Dominion Chapter 40th Anniversary
[Williamsburg, Virginia]  – Cruz Associates was a proud sponsor of the Night Stalker Association Old Dominion Chapter (NSA ODC) symposium in recognition of the 40th Anniversary of the 160th Special Operations Aviation Regiment (160th SOAR).
The two-day event opened with a brief Regimental history provided by SFC(Ret) Bobby Wing.  This was followed by a 160th Plank Holder panel, which included COL(Ret)Bob Yuill, CW5(Ret) "GT" Stevens, and SGM(Ret) Russ Jordan, mediated by LTC(Ret) Brian Thompson.  The day continued with CW5(Ret) Stan Wood discussing his personal experience and perspective on the Battle of Mogadishu and concluded with Mr. Kurt Muse presenting Operation Acid Gambit and his "6 Minutes to Freedom."  The symposium closed out with Mr. Muse being presented an Honorary NSA Membership.
The following day, the NSA ODC hosted the Jack Dotterer Classic (JDC) Golf Tournament, which included over 190 golfers on two separate golf courses, as well as a AR15 Golf Ball shoot.  In conjunction with the JDC, the NSA ODC held a silent auction, high dollar raffles (including a fishing trip sponsored by a ret Night Stalker), provided Certificate of Appreciations for all major sponsors, and recognized Mr. Dotterer's grandson who was present at the event.  This was the premier annual fundraising activity for the NSA ODC and raised over $50,000 to support NSA efforts.
The Night Stalker Association is a 501(c)19 nonprofit veteran's organization that serves Night Stalkers, their families and surviving family members of our fallen Night Stalkers and the 160th SOAR.  If interested in getting involved, the NSA ODC hosts a monthly gathering at the Virginia Beer Company in Williamsburg, Virginia.  Dubbed the "T3" (Third Thirsty Thursday), the gathering occurs at 5:00 PM on the third Thursday of every month with toasts to fallen Night Stalkers at 5:45 PM.
You can learn more about the NSA ODC by clicking here.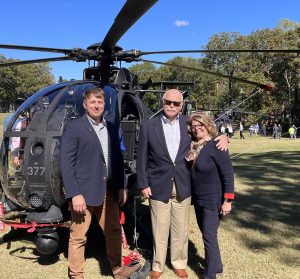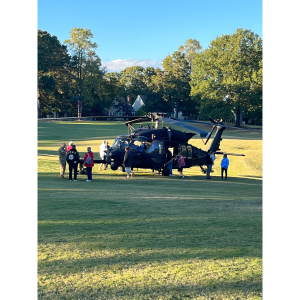 Cruz Supports Veterans Art Show
[Yorktown, Virginia] – A frequent supporter of veterans' activities, Cruz Associates recently sponsored the Fourth Annual Veterans Art Show which was held by On the Hill Gallery and the Yorktown Arts Foundation.  Twenty-six artists (all military veterans) from across Tidewater Virginia participated in the show.  Fifty pieces of art were on display in 2-D, 3-D, and photography categories with prizes in each category.   There was no entry fee and participants did not need to be gallery or art foundation members.  The event was intended provide outreach and a showcase for local veterans.  We look forward to the Fifth Annual Veterans Art Show in 2023!
For more information on how to participate, you can visit www.onthehillgallery.com.
     Cruzzers Recognized for Excellence
[Fort Campbell, Kentucky] – This past October, the Commanding General for the U.S. Army Special Operations Aviation Command (USASOAC), BG Philip Ryan, recognized Mr. Tracy Eby, Mr. Dan Larsen, and Mr. Ralph Wood for their efforts in developing a rapid solution for a fleet-wide MH-47G Chinook engine fuel manifold leak and engine fire risk.  These three professionals worked tireless to identify this critical issue, raise awareness, and develop a plan of action.  They coordinated and supported both the command's internal system safety working groups as well as system safety efforts with AMCOM and the original equipment manufacturer (OEM).  The issue, and its subsequent solution, became distributed across all of Army Aviation.  Thanks for a job well done!
Shown below are Cruzzers Vinnie Reap, Dan Larsen, Eric Cruz, and Ralph Wood along with the USASOAC Commander, BG Phil Ryan.