Cruz Logo Sighting – NASCAR
[Yorktown, Virginia] – With the National Football League and Major League Baseball in flux, you can spend your weekends looking for the Cruz logo on the NASCAR track.  Cruz's favorite Australian, James Davison, will be racing the NASCAR Cup circuit.  Hitting the track in the number 53 car, James will be sporting the Cruz logo.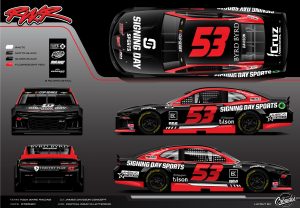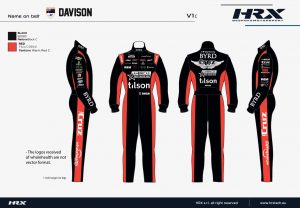 Look for James at the following races:
• New Hampshire Motor Speedway (8/2)
• Michigan International Speedway (8/8)
• Michigan International Speedway (8/9)
• Daytona International Speedway Road Course (8/16)
• Richmond Raceway (9/12)
• Bristol Motor Speedway (9/19)
• Talladega Superspeedway (10/4)
• Charlotte Motor Speedway (10/11)
• Kansas Speedway (10/18)
• Martinsville Speedway (11/1)
• Phoenix Raceway (11/8).
We, at Cruz, wish James the very best. Look for the Cruz logo in future Davison races.
About Cruz Associates, Inc.: Cruz Associates, Inc. is a Small Business with over 190 employees located throughout the United States and Guam.  Cruz provides ordnance operations, acquisition management, test and evaluation, energetics production, engineering and technical services and aviation lifecycle support to various Department of Defense customers.
   Cruz Awarded OASIS SB Pools 3 and 4
[Yorktown, Virginia] – Cruz Associates, Inc. (CAI) has been awarded the General Services Administration (GSA) One Acquisition Solution for Integrated Services – Small Business (OASIS SB) contract for both Pool 3 and Pool 4. OASIS SB is a family of Multiple Award, Indefinite Delivery, Indefinite Quantity (MA-IDIQ) task order contracts for Government-wide professional service-based requirements which is available for use by all Federal agencies and other entities. OASIS is designed to address agencies' need for a full range of service requirements that integrate multiple professional service disciplines and ancillary services/products with the flexibility for all contract types and pricing at the task order level. Pool 3 focuses on engineering work under the 541330 NAICS while Pool 4 focuses on Research and Development work under NAICS 541715.
CAI is looking forward to providing its current customers with additional contracting options and extending our services into new markets through OASIS.